Natural Spa Products
We proudly sell the following Brands:
---



We also carry essential oils, wellness products, bath salts, coconut massage oil, massage oil Candles and Breath Well scented jars.
Sprayology, HOMEOPATHIC SPRAYS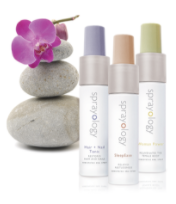 Homeopathy is a system of medicine that is over 200 years old. It is based on the premise that certain natural substances are able to stimulate the body's own healing mechanisms, allowing the body to heal itself. After symptoms of a condition have been alleviated, homeopathy works to reestablish internal order at the deepest levels. Because very small doses are used, all this can be accomplished without negative side effects.
Sprayology offers the most holistic and fast-acting homeopathic products available on the market today. We are so confident in our formulas that we guarantee all of our products. If you are not satisfied with Sprayology's effectiveness please call us at 800.377.5787, you can elect to try a different product or you can request a refund. All we ask is that you use the product as directed for at least 2 weeks.
Sprayology offers 23 Homeopathic Formulas that rejuvenate the body, relieve symptoms naturally and work to restore balance to our bodies.
Sprayology, VITAMIN SPRAYS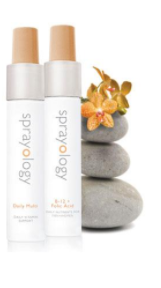 Sprayology® reinvents the vitamin as it invigorates a generation of time-deprived professionals. These pioneering nutritional supplements are sprayed into the mouth which makes taking your daily vitamin easy and tasty to do. Spraying your vitamins is a godsend for people who cannot swallow pills or for those who get an upset stomach from taking vitamin pills.
Vitamins are vital nutrients that our bodies need for energy and to prevent disease. Our bodies cannot make vitamins, so we must take them as part of our diet through the foods we eat and through supplementation. Taking your vitamins is now easy and convenient to do. Grab, spray and go; you are on your way and ready to face today's hectic world with Sprayology.
Sprayology offers two vitamin sprays to rebuild the body. Daily Muiti and B-12 + Folic Acid.
Both formulas, taste great, are to use, are NON-GMO, gluten Free and contains 100% of your daily RDA.
Biofreeze Pain Relief Products


Biofreeze® Professional Cold Therapy Pain Relief, the #1 massage therapist recommended topical analgesic, takes the legendary Biofreeze experience to the next level. The new optimized formula gives clients a longer lasting experience while providing a smoother consistency and easier application. Using cryotherapy, Biofreeze Professional relieves pain from backaches, arthritis, sore muscles and joints, sprains and strains. Biofreeze Professional is only available to healthcare professionals.
+Sombra
Pain Relieving Warming Gel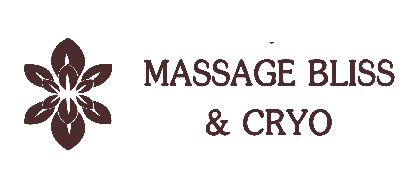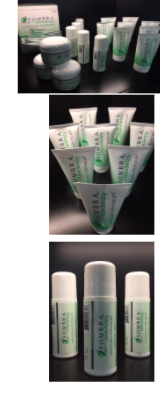 Completely alcohol-free, non-greasy, non-staining, and has a light refreshing citrus smell that comes from orange peel extract. Also enriched with capsaicin, camphor and menthol. For centuries the Indian tribes of northern Mexico have been using plant extracts to relieve pain. With that knowledge and modern science, we've developed a unique formula by blending those plant extracts with safe active ingredients. The result: an elegant gel that provides temporary relief to minor aches and pains. Begins to work immediately once it is massaged onto affected areas. For years, Sombra warm Therapy has provided temporary relief of pain associated with simple backaches, arthritis, strains, bruises and sprains with its unique heating and cooling ingredients.
Massage Oil Candles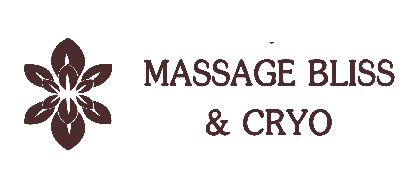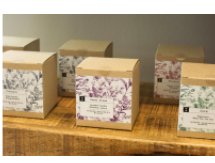 Massage Bliss & Cryo brings you our massage oil candles. Our candles are made primarily from Soy Wax, and contain 12% essential oils. Ignite a flame and burn this soy massage oil candle and let the sweet, fragrant oil take over your body. Melted massage oil is great for doubling as a warm, rich body balm. Lasts up to 20 massages.
FEATURES
• Long-lasting so you and your partner can take turns soothing each other • Helps you get in a mellow mood • Brings the spa home
DIRECTIONS
Light the candle, and allow it to burn for several minutes to create oil. Extinguish the flame, and carefully test the candle wax to ensure a comfortable temperature. Pour the warm massage oil onto your partner's skin. Never leave the burning candle unattended. Keep away from flammable items. Keep away from children. Caution: Contains soy; avoid if allergic to soy.
Himalayan Salt Products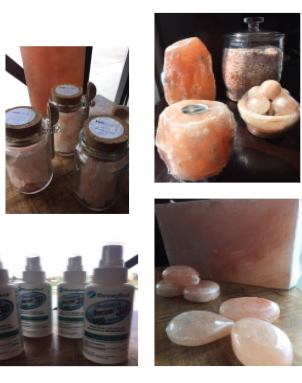 Nourish your body with Himalayan Salt.
The Primal Sea is a place where scientists and scholars believe all life originated. From the Primal Sea came a pure, crystal-like salt rich in 84 naturally occurring minerals and elements called Himalayan salt.
Massage Bliss & Cryo brings you this precious salt carved out and crafted by hand. Choose from our array of products to enhance your health and benefit from the 84 essential minerals it contains, including iron, magnesium, calcium and potassium.
Essential Oil Diffusers
Massage Bliss & Cryo offers our own essential oil diffuser.
Ease your cough, cold, and flu symptoms, lift your mood and relieve stress, all while purifying your air and moisturizing your skin. Unwind at the end of a long day in peace and comfort.
Although conveniently compact, our essential oil diffuser packs a powerful, soothing punch. We offer many styles and sizes of diffusers. We offer many varieties of Diffusers, and Runtime varies. Most of our diffusers runs 5-8 hours with one filling of water.
Hand Made Soap Products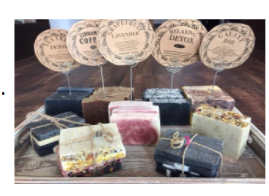 Choosing natural isn't a trend, its a way of life. Every product you'll find on this site is toxin-free and 100% natural…no fluff, no synthetics and never tested on animals. That way there is no guesswork and you shop with the freedom of knowing that everything we sale is safe and good for you.
Unique Home Décor Products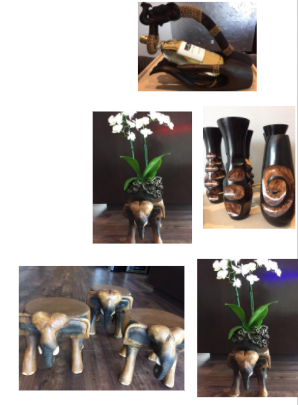 Our Home décor is mostly a limited supply of various products including our Teak Vases, Wine Holders, Elephant stands, hand painted kids stools, and our Coffee Cups.
Unique Scents Products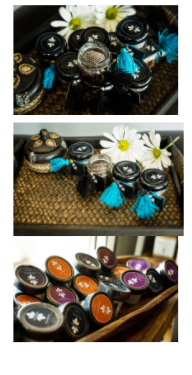 Just Open the jar, and enjoy the smell. These jars are unique to the US, but are very popular in southeast Asia.
You can enjoy five unique scents that are enjoyable to smell, and have a menthol smell to help clear sinus's. Made from proprietary blend of herbal ingredients. Our Breath Well Jars have two unique scents, Ice Wind, and Polar Vortex.
Our Relaxing Scents has three unique scents. Original, Citrus, and Lavender
Orbit, Key and Cell Phone Finder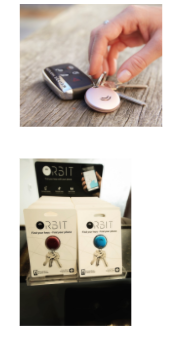 Find your keys, find your phone
Watch a Video, Orbit
Crafted from anodized aluminum, with waterproof casing and a replaceable battery, Orbit helps you find your keys, find your phone and take a selfie.
Attach it to your keys. Ensure you never lose your keys again. Attach this sleek accessory to your keys, coat, handbag, (or even your children) and ensure peace of mind. (We are not responsible for lost children.)
Make it Ring Can't leave the house because you've misplaced your keys? Make them ring using the free-app, to find them instantly. Can't find your phone? Use your Orbit Keys to make your phone ring, even on silent.
Locate If your keys disconnect from the Bluetooth range (100ft/30m), their last known location will be shown on a map.
Take a Selfie Using your Orbit as a remote, you can now take the perfect selfie or group shot from 30m/100ft away.
Poo Poupri
STINK-FREE, Guarantee
Watch Poo Pouri Video
It's pretty simple, really! When spritzed into the toilet bowl before-you-go, Poo~Pourri's pure blend of NATURAL ESSENTIAL OILS creates a film on the surface of the water.
Own your sh*tSpritz 3-5 sprays into the toilet bowl on the water's surface. Proceed to #2 as usual. The natural essential oils create a barrier—trapping odor under the surface.
SOUND TOO GOOD TO BE TRUE? We love happy customers. If one of our PooPouri products doesn't totally tickle your fancy, send it back for a refund-our unconditional stink-free guarantee.
Essential Oils
Coming Soon!
Bath Sea Salts Products
Coming Soon!