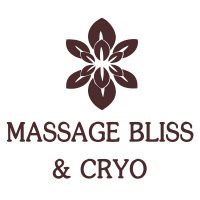 At Massage Bliss & Cryo, we want to provide a safe, relaxing place to help you with your wellness needs.
Due to many concerns regarding COVID-19, we are taking extra preventative measures to maintain a clean and safe environment for our Members, Guest, and Staff.
Keeping our guests and team safe is our top Priority. This is being achieved both by maintaining best sanitation/cleanliness practices and keeping our staff and guest as safe as possible.  
Staff and Guest Safety
We require our guests and staff members to stay home if they have experienced fever, cough, shortness of breath, or a body aches in the past 14 days.
Anyone with these symptoms will not be charged a cancellation fee if we are given a notice before the scheduled appointment begins.
If you enter our facility with these symptoms, or the service provider notices these symptoms during the service, the service will be immediately stopped, and you will be charged full price.
Sanitation/Cleanliness
Sanitation and cleanliness are our top priority.
As one of our sanitation procedures, we will be wiping down every possible surface, including, door handles, I-pads, countertops, and Norma-Tec chairs.  We Use Cavi-Cide (the same cleaning that most hospitals are use) to clean along with Clorox Wipes.  We wipe the toilet seat and handles, sink handles and doorknobs between guest usage.
Sheets are washed with bleach and soap, and the dryer is used an additional 30 min after the clothes are dry to ensure sanitation.  All dishes used are sanitized in the dish washer.  In addition, service providers will take an extra step and wipe down the face cradle of the bed with a disinfectant solution before putting a cradle sheet over it, to guarantee no mouth condensation to transmit through the sheet for the next person.
Social Distancing
While the one on one interaction with our guest is essential to help, we will follow the advised recommendations as much as possible.  We will be taking the initiative to not have more than 10 people in one area at a time and ask that a 3-6 ft distance is always maintained.
Our Nutritionist will be working from home over the phone.
Massage with gloves/Mask (upon request)
Your service providers will be working with gloves and n95 masks.
Apple Pay is Available.
Air Quality and Purification
Starting Wednesday, March 17, we will be using the Triad Aer Purifier devices in every service room and a bigger one overnight for the whole Spa.
Our service providers will turn on a small device in the rooms after every service and off before the next service begins. During closing hours, we will set the Triad Aer Purifier that will help disinfect up to 3000 sqft of the Spa.
The Aer devices electronically charge negative ions at airborne particles suspended within the enclosed environment. The ions attach themselves to pollutants, making them too heavy to remain afloat and quickly knocking them out of the air. Additionally, the device creates low level ozone, an effective gas which can reduce bacteria, molds, and fungus. The result is an effective reduction of dust, dander, smoke, allergens, & odor resulting in a healthier, fresher, & cleaner environment.
The Triad Air Cleans the Air via:
Electrostatic Filtration
Needlepoint Ionization
Advanced Photocatalytic Oxidation
Pulse Ionization
Scalable Air Purification
Purifies Air Up to 3,000 sq ft
Energy Efficient (45-watts)
Additionally, we have purchased two Blue-Tube UV lights (one per A/C unit) to help scrub the air of any germs, bacteria,  or viruses that could linger in the air.  The UV lights in the A/C units, along with the Triad Aer, reduce the risk of picking up COVID, or any other germ or virus that could be airborne or on any surface in the shop.  Learn More Here.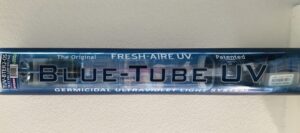 TDLR
As a licensed massage therapy business, we will be following the instructions and guidelines of TDLR (Texas Department of License and Regulations). TDLR is a Texas Government agency that will be in contact with the CDC regarding the current COVID-19 situation and will notify us if/when we should temporarily close.
LATEST UPDATES
Starting May 1st – May 18th: TDLR has allowed us to provide massage if it is medically necessary with the approval of your doctor / chiropractor, or call to reserve an evaluation with our chiropractor.
*DOCTOR / CHIROPRACTIC NOTE CAN BE E-MAILED TO info@massageblissandcryo.com OR CAN BE BROUGHT IN THE DAY OF SESSION.*
May 8th: Available for FACIALS, WAXING, CRYOSKIN.
May 18th: Available for all services without a note.
Be advised that our COVID-19 Guidelines we be kept active at all times.
As restrictions are slowly lifting, we are taking very important steps as recommend from the TDLR Guidelines, to ensure everyone's safety and well-being.
Our staff are wearing face masks, washing hands frequently & practicing social distancing.
We will be spacing customers further apart for services such as in during Normatec sessions.
Rooms and commonly touched items will be sterilized after each use.
The 25% occupancy will be maintained until further notice. We encourage reserved appts. so we can minimize contact and maintain our safety standards
For your safety, and the safety of other clients and team members, we will also now be requiring to please fill out the according waiver(s) before coming in for a treatment at our facility. Based on the suggested guidelines from the Texas Department of License and Regulation, this will allow us to minimize contact between staff, clients, and service providers as much as possible.
We appreciate your cooperation and understanding.
We will try to adapt our business to the current situation the best we can, so it can benefit the members of our community.
In the meantime, we encourage you to stay positive, stay productive, and stay active during these difficult times.
THANK YOU FOR ALL OF YOUR SUPPORT.
Back To Regular Business Hours
Monday: 10 AM – 7 PM
Tuesday: 10 AM – 7 PM 
Wednesday: 10 AM – 7 PM 
Thursday: 10 AM – 8 PM 
Friday: 10 AM – 7 PM 
Saturday: 9 AM – 7 PM 
Sunday: 12 PM – 6 PM 
Available Services:
ALL SERVICES
Product Retail
Gift Card Sales
Sanitation & Social Distancing
The well-being of our members, guest, and staff is a top priority, which is why social distancing, proper sanitation, and other health safety guidelines will be maintained active throughout this crisis. We also advice that our high-risk customers and customers with pre-existing conditions, please do not come in the facility. Any new updates and guidelines from the TDLR will be enforced.
Product Pick-Up & Delivery
Purchase your products over the phone or purchase in store. We will have curbside pick-up available and we will also offer free local delivery for purchase over $100.
Gift Cards can be purchase over the phone or we do have online gift cards available.