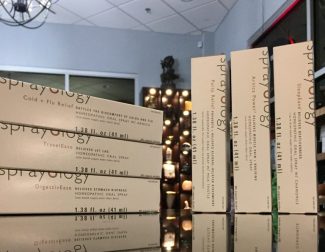 Sprayology
These small homeopathic sprays assist in giving your body all the vitamins and nutrients it needs to function. From supporting mental fatigue to easing flu and cold symptoms, Sprayology strives to keep you at your best. For more information, check out our affiliate link.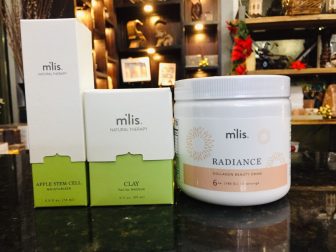 Mlis Products
Our M'lis products help with improving different aspects including detoxification, nutrition, contouring, skin care, and other areas. For more information, check out our affiliate link.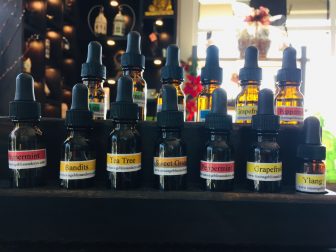 Debs Oils
Our selection of essential oils can help with everything from reducing nausea, to relieving stress, and relaxing. For more information check out our partners at Deb's Oils in Sachse.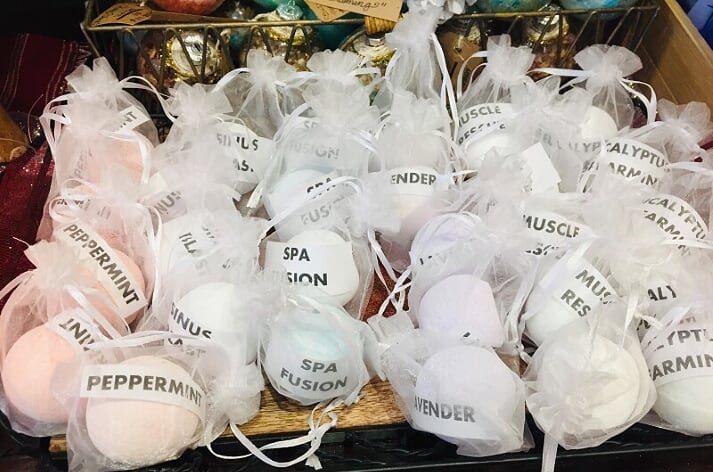 Bath Bombs
Perfect for relaxing in the tub, our bath bombs are made from natural ingredients. We have several different scents available including lavender, eucalyptus spearmint, and peppermint. Be sure to drop by and see all of what we have available.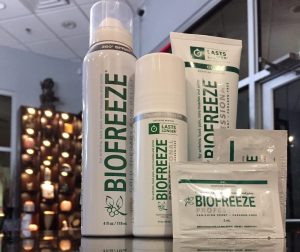 Professional Biofreeze
Biofreeze is the #1 massage therapist recommended topical pain relief. The optimized formula gives clients a longer lasting experience while also providing a smoother consistency and easier application. Biofreeze relieves pain from backaches, arthritis, sore muscles and joints, sprains, and strains.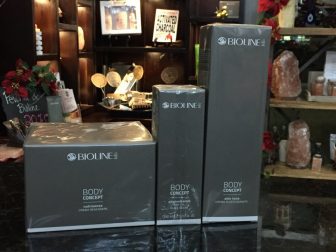 Bioline Body Products
Bioline skincare products are great for exfoliating and cleansing the skin. Since their products are only available through licensed skincare specialists, be sure to check out what we have available. For more information, stop by at Massage Bliss & Cryo.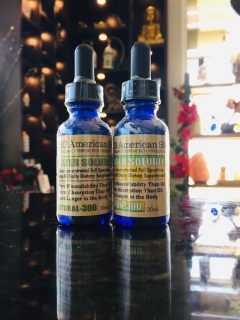 CBD Products
We offer a wide range of CBD products that assist in different areas including relaxing, muscle soreness, and many other areas. For more information, check out our partners at American Shaman in Murphy.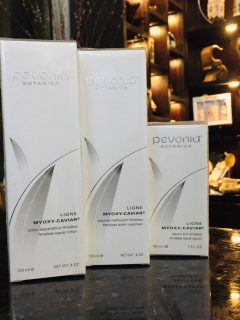 Pevonia Skin Care
These skin care products are made with environmental conservation in mind. With no products tested on animals, all products are made from natural ingredients. Be sure to stop in and check out what products we have available.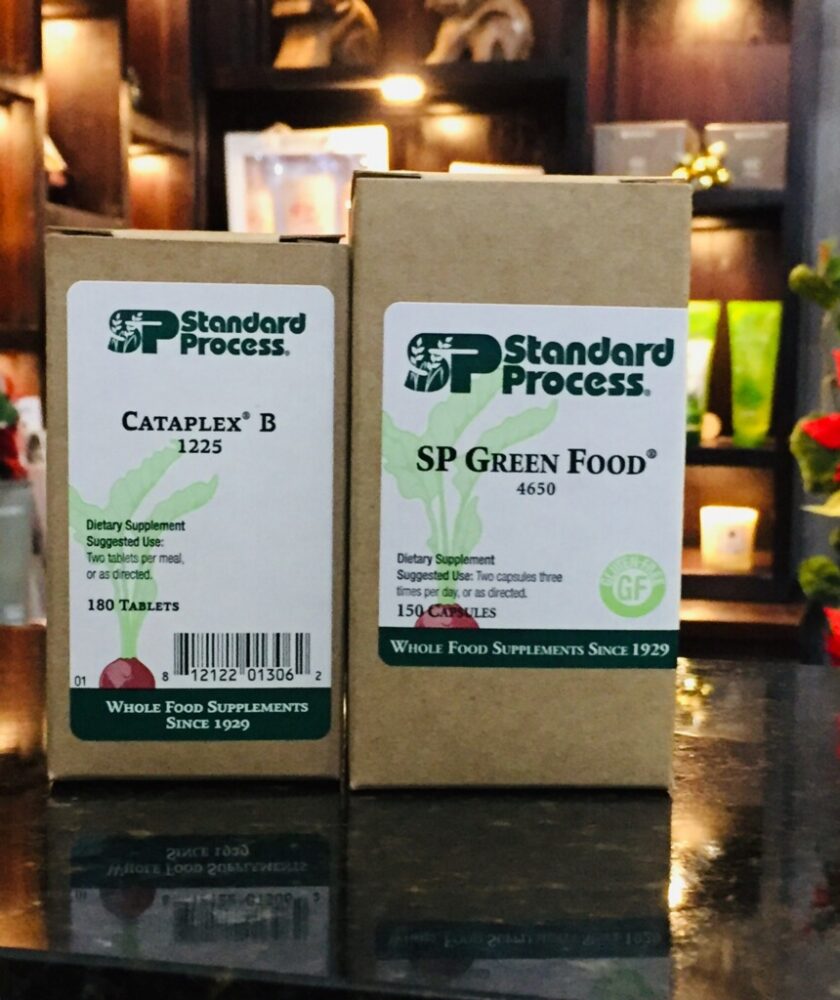 Standard Process
Standard Process offers a wide range of health supplements that include gluten-free and vegetarian alternatives. If there is a specific supplement you are looking for, call or drop by the spa and see what we have available. Additionally, you can book a consultation with our health and fitness coach.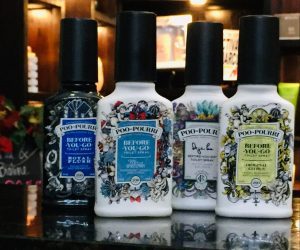 Poo-Pourri
When spritzed into the toilet bowl before-you-go, Poo~Pourri's pure blend of natural essential oils creates a film on the surface of the water. The natural essential oils create a barrier—trapping odor under the surface.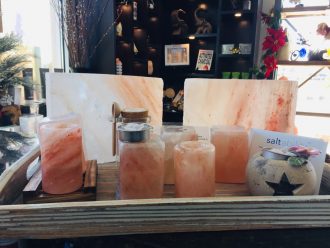 Himalayan Salt Products
From the Primal Sea came a pure, crystal-like salt rich in 84 naturally occurring minerals and elements called Himalayan salt. Choose from our array of products to enhance your health and benefit from the 84 essential minerals it contains, including iron, magnesium, calcium, and potassium.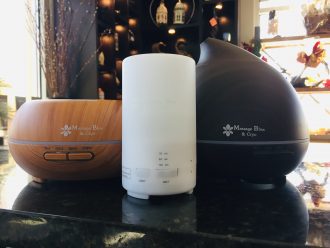 Essential Oil Diffusers
Ease your cough, cold, and flu symptoms, lift your mood and relieve stress, all while purifying your air and moisturizing your skin. Unwind at the end of a long day in peace and comfort.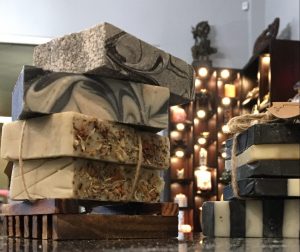 Hand Made Soaps
Each soap is toxin-free and 100% natural. No fluff, no synthetics, and never tested on animals. Choosing natural isn't a trend, it's a way of life. Take out the guesswork and know what your getting is safe and good for you.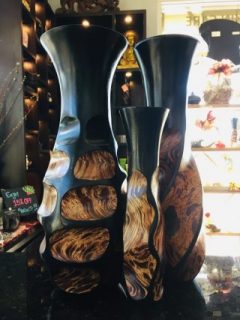 Decor
Our available home decor is mostly a limited supply of different products including, teak vases, wine holders, elephant stands, hand painted kid stools, and coffee cups.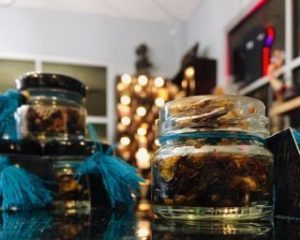 Herbal Jars
Our unique scents are enjoyable to smell and have a menthol smell to help clear sinuses. Made from a proprietary blend of herbal ingredients.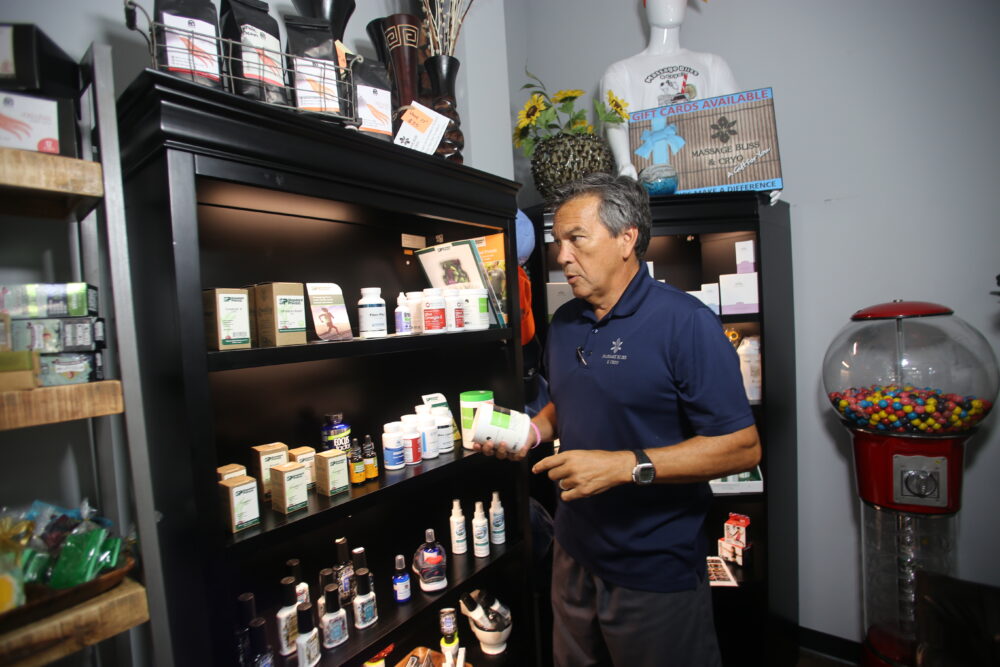 Supplements
We carry a broad range of supplements that cover different areas of health and wellness. If you are unsure about what you may need or are unsure exactly what to look for, be sure to schedule a consultation with our health and fitness coach.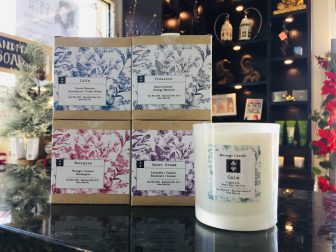 Candles
Our candles are made primarily from soy wax and contain 12% essential oils. Melted massage oil is great for doubling as a warm, rich body balm.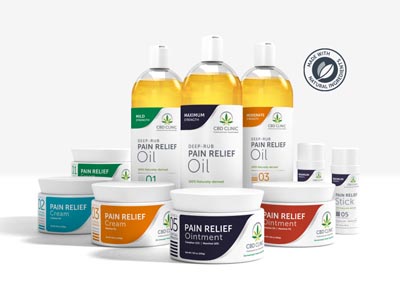 CBD Products
Formulated with the highest quality active (API) and naturally-derived ingredients available on the market, including camphor and menthol, the Clinical Strength Series utilizes a proven 5-level pain management system to match the level of relief to the intensity of the pain symptoms.