Skin facials


You cannot treat all skin the same, each skin type and condition has different problems. Each facial treatment will be tailored to your individual needs. Every treatment will include: cleansing, extractions, exfoliation of dead skin cells, a mask and proper moisturizer to get your skin on its way to a healthy recovery.
Take care of your skin. Home care products and follow-up treatments are a must for the long-term success of any treatment. Ask your esthetician what products are best for your skin care needs.
Signature Bliss Facial (1.5 hr. of Pampering)

+Specialized Facial
+Microdermabrasion / Peel
+Exfoliation and Toning Treatment of your choice
+Coconut Scalp Massage
+Ginger Tea and Snack


Member:$150|Guest:$153
($170 Value)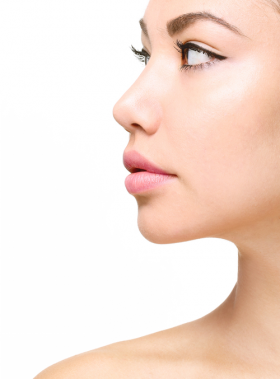 Classic Facial: Member: $65 Guest: $85
Short and Sweet Facial
Short & Sweet Facial
A short & Sweet facial is a simple and often very relaxing way to improve and maintain your skin's overall appearance, especially if done on a regular basis. It suits every skin type and can be customized to an individual's needs.
Sensitive / Mother To Be Facial
Sensitive / Mother To Be Facial
The skin of an expectant is mother is a delicate treatment designed to protect the skin due to all the hormonal and micro-circulatory changes to the skin. Each gentle treatment is customized to each individual's needs. Only the safest purist products are used for sensitive skin.
Specialized Facials: Member: $85 Regular: $105
Vitamin. C Infusion
Vitamin. C Infusion
A multi-step layered treatment that is designed to slow the ageing of the skin and repair photo damage, fine lines and wrinkles as well as sagging skin by delivering antioxidants and minerals deep in the skin. An exfoliation of vitamins that is delivered with a soft layered lift off mask that will leave your skin repaired, rejuvenated, nourished, and firm.
Anti-Aging Treatment
Anti-Aging Treatment
As our skin matures it loses the ability to hold moisture and absorb vitamin and nutrients. This bio-thermal treatment infuses a cocktail of antioxidant vitamins A, E, D, C, and Squalene into your skin to restore the nutrient and moisture balance of your skin revealing firmer, healthier, more youthful skin.
Hydrating Treatment
Hydrating Treatment
The finest minerals the sea has to offer is in this cooling lift off mask. Your skin will be immersed in hydrating seaweed and refreshed with a soft, cooling, firming lift-off mask. Relax and unwind as the spa attendant cleanses, removes unwanted skin cells and nourishes your skin with hydrating, seaweed and calming soothing Propolis's. After this treatment, your skin will feel refreshed calmed and firm.
Just For Men
Just For Men (Men's Facial)
This treatment is designed to address the issues that most men have with razor bumps and irritation of ingrown hair. A multi layered skin conditioning treatment will reduce the inflammation from shaving and kill the bacteria that cause the break out and bumps.
Rosacea Treatment
Rosacea
A Multi-Layered, Bi-Thermal self heating, Hard Lift-off Mask treatment that Strengthens dilated capillaries, Reduces blotchiness and redness caused by micro circulation issues and inflammation within the tissue. Calms irritated skin leaving it visibly clear and smooth..
Acne Treatment
Acne Treatment
We will customize a treatment plan to meet your needs. Acne is not only a physical problem but emotional as well. Acne can be a problem at any age once puberty is reached for males and females and once again during the years of menopause for women. Acne can be treated at many levels and stages to control the oil and bacteria that bring on the breakouts and redness and clogged follicles. A gentle treatment is usually the safest approach. your skin care specialist can determine the best approach for your concerns. home care is always necessary when treating a serious condition such as acne. [
Restoring Facials: Member: $155 Guest: $175
Timeless Skin Treatment
Timeless Skin Care - "Escutox" & Caviar
"Ecutox" is a revolutionary phyto-extract that works on the nerve endings in the superficial areas of the skin much like "Botox" works on the muscle to target the wrinkle sites and smooth that area to allow for better absorption of active hydrating ingredients. The signs of aging by increasing greater oxygenation and hydration at a cellular level. bring forth radiant supple, smoother timeless looking skin.
Stem Cells Treatment
Stem Cells Treatment
Active Stem cells signal and "wake up" inactive natural stem cells within the skin. They serve as a sort of internal repair system in many tissues, dividing essentially without limit to replenish other cells. Pevonia Stem Cells Phyto-Elite™ works deep within the skin to radically reduce the appearance of lines and wrinkles while firming and deeply hydrating! Perfect for environmentally damaged or mature skin.
Retinol Restoring Treatment
Retinol Restoring Treatment
Retinol the serum of youth" For prematurely aged and environmentally damaged skins of any age. Featuring an unsurpassed formula. This high performance treatment combines a deep cleansing, potent yet gentle peel, The Micro-Retinol Treatment is stabilized with vitamin C and E and converted to a smaller molecule to penetrate deep into the skin to recapture smoother, denser, and younger-looking skin instantly!
Back Facial: Member: $85 Guest: $105
Short n' Sweet Facial (30 min.) : Member: $45 Guest: $60
Back Facial Treatment
Excellent for back acne or body smoothing. Removes dead cells that are often neglected on the back area, rendering the back smooth and bright. Perfect for acne, as AHAs not only remove the dead cells but also kill the bacteria that causes acne.
Short and Sweet (30 min.)
The perfect option if you are on the go. You can enhance your session by adding something from the enhancements list.
Skin
O Ear Candling.....................................$25
O Cold Stone Face Massage............$20
O LED Light Treatment.......................$15
O Ampule ..............................................$20
O Eye Cooling Pads ...........................$10
O Microdermabrasion/Peels..............$25
O Hand Treatment................................$20
O Exfoliation and Toning Treatment: $25 ea.
-Neck and Decollete
-Arms
O Eye and Lip Repair............................$45
O Eyebrow / Eyelash Tinting................$25 ea.
O Coconut Oil Scalp Massage............$15