Massage therapy prices list
Signature Bliss Massage
(1.5 hr. of Pampering)

+15 min. NormaTec
+80 min. Bliss Massage (Thai and Swedish)
+Hot Stone or Aroma Upgrade
+Ginger Tea and Snack

Member:$140 | Guest: $157.50
($175 VALUE)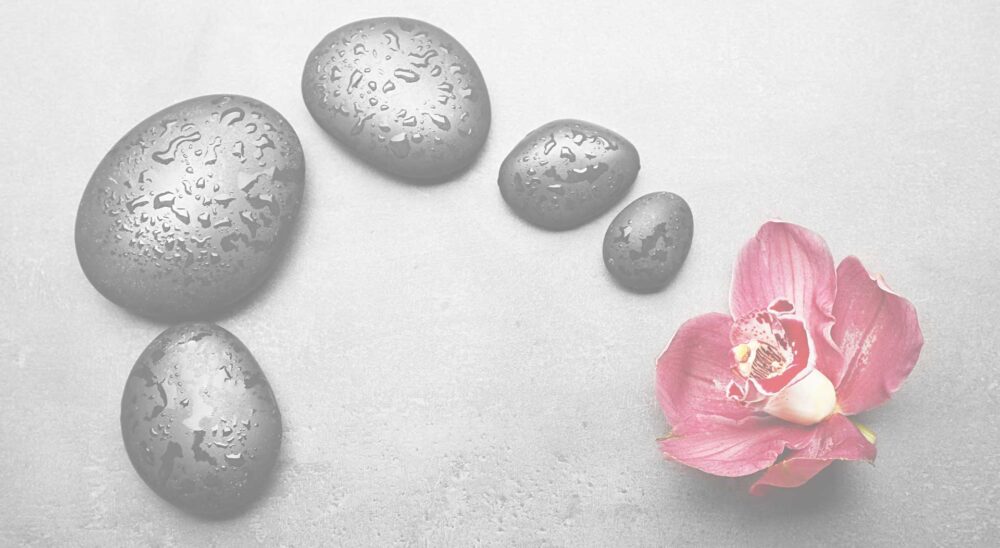 Classic Massage

50 min.| Member: $65 | Guest: $85
80 min.| Member: $95 | Guest: $125
110 min.| Member:$125 | Guest: $165
Swedish Massage
Ahhh... the soothing sounds of a gentle soundtrack as you blissfully lay beneath a soft sheet, cocooned in relaxing smells and dim light. You find your nerves un-bundling and your troubles slipping away as seasoned hands massage your back and shoulders. If you've ever been to a spa to enjoy the relaxing benefits of massage, you are familiar with this pattern. If you haven't or feel that a massage might not really benefit you, think again. Massage therapy, particularly Swedish massage, has very particular health benefits beyond the bliss you might encounter after a day of pampering at the spa. Swedish Massage is most popular general-purpose system of massage.
Sports Massage
A massage designed specifically for an athletes concerns. Sports massage was developed to help athletes prepare their bodies for optimal performance, recover after a big event, or function well during training. Sports massage emphasizes prevention and healing of injuries to the muscles and tendons.
The massage therapist generally concentrates on a specific problem area that you present, usually associated with some sort of sports activity, such as running, tennis, or golf.
Please inform your therapist what sport you participate. And tell your therapist when you will be participating in your sporting event, or when you completed your event for optimal results. For optimum results add Cryotherapy.
Mom-To-Be Massage
Special pregnancy pillows on the massage table cradle and allows the belly to relax freely while mom-to-be enjoys the benefits of a massage and a blend of oils created to specifically address the needs of pregnancy. Following the massage, the tummy area receives special attention with the application of our premium blend massage oil, treating tight skin and reducing the future appearance of stretch marks. Available in the 2nd trimester only.
Two Therapist

**Couples / Four Hand Massage depend on Introductory or Regular pricing and Technique per person.**
**Couples / Four Hand Massage cannot be reserved online. Please give us a call for availability at: 214-425-5477 or send us an e-mail at: info@massageblissandcryo.com. **
Four Hands Massage
Four hand massage is when two therapist work on one client. A four-hands massage can be like experiencing two full body massages at the same time.
Couples Massage
For those that wish to share their experience. Imagine a side by side massage where you can relax, de-stress and just be. Imagine a side by side massage where you can relax, de-stress and be with someone you love
We recommend adding a signature romantic gift package. This package includes a signature romantic aromatherapy massage oils. We can provide flowers in the room to be taken home, and add rose petals on the massage table. (a min of one-day advanced notice is required for our staff to order flowers).
Any of the additions and upgrades can be added that are included in the Swedish massage can be added to the couples' package upon request.
30 Minutes or Less Massages
Member: $1/min. | Guest: $10+$1/min.
On-The-Go Express Massage
If you have some problem areas, but you don't have time in your schedule for an hour session, this is for you. An express massage is a quick and easy way to have a stubborn knot taken out or relax at the end of your workday or after you drop your kids off from school. Just tell your massage therapist what area of the body you want them to focus on. Because the Express Massage is with your clothes on you can get this massage with minimal interruption to your busy day. Even a short massage has shown to have many of the same benefits as our 50-minute massage.
Scalp Massage
Scalp Massage is a treatment based on old Ayurveda techniques involving work on the head, face, neck, shoulders, and upper back. It is a deeply relaxing and revitalizing treatment providing many benefits. This massage nourishes hair, improve blood circulation and lymph flow in the head region, eases chronic head and neck problem, relieves insomnia, migraine, dry scalp and itching, and stimulates the sensory organs and soul.
Reflexology (Foot Massage)
Based on ancient Chinese theory that different zones of the feet correspond to individual parts of the body. The treatment begins with a foot exfoliation using our scrub. Pressure point nerve stimulation on the feet rebalances the entire body.
Advanced Massages

50 min.| Member: $75 | Guest: $95
80 min.| Member: $110 | Guest: $140
110 min.| Member:$145 | Guest: $185
Medical Massage
If you have medical problems, and a physician recommended massage, this is for you. Medical massage is performed with the intent of improving conditions or pathologies that have been diagnosed by a physician. A wide variety of modalities or procedures are utilized to focus the treatment based on the diagnosed condition. An example of a Medical Massage is Manual Lymphatic Drainage (MLD). MLD is a gentle, rhythmic massage that stimulates lymph nodes vessels and is useful for most pre- and post-operative recoveries.
Deep Muscle Tissue Manipulation
Using varied advanced techniques and pressure, your therapist will customize this massage to your specific areas of concern, to relieve your aches and pains with heavy pressure. Starting with a warming cream to help warm up muscles and allow them to relax, and finishing with a cooling gel to oxygenate muscles and bring about a refreshing sense to the body as a whole.
Trigger Point Therapy
Trigger Point Therapy identifies and works very specific points of the body, specifically, those locations where the pain occurs to provide the best method of treatment for the pain.
Connective Tissue Massage
This treatment includes a rhythmical, light touch, lymphatic drainage style massage (no muscular manipulation) and a custom blend of pure natural essential oils (chosen based on your specific constitution and personality) sedate the nervous system and induce a high state of relaxation. This is a complete therapeutic treatment and no heat or Cryotherapy treatments should follow.
Microfascial Release
This is a one-on-one therapy sessions are hands-on treatments during which our therapists use a multitude of Myofascial Release techniques and movement therapy. Myofascial release is a soft tissue therapy for the treatment of skeletal muscle immobility and pain. The therapy relaxes contracted muscles, improves blood and lymphatic circulation, and stimulates the stretch reflex in muscles.
Lymphatic Massage
Manual Lymphatic Drainage (MLD). MLD is a gentle, rhythmic massage that stimulates lymph nodes vessels and is useful for most pre- and post-operative recoveries.
Cupping
Did you watch the Olympics? We did too. The marks on Michael Phelps's back and shoulders were from cupping. While cupping may seem new, it is one of the oldest forms of massage.
Cupping has been used in traditional Chinese medicine practices for several thousand years. Practitioners create a vacuum in a small cup; the cup is then placed in a stationary position upon the body or moved using gliding strokes, depending on the client's needs. Massage cupping is ideal for performing deep-tissue massage and helps to drain toxins, loosen adhesions, facilitate blood flow, and stimulate the body. Cupping may produce a warm, tingling sensation, and the cups will temporarily leave a suction mark (resembling a light bruise) on the body.
---
Non-Member
PRICE
$85
Member
PRICE
1 to 5 Cups - $85 | 6 to 10 Cups - $105
Thai Massage
Traditional Thai Massage is an ancient healing art that is proven to alleviate lower back pain and release muscle tension. With emphasis on harmonizing the entire body, Thai Massage alternates between assisted Yoga & acupressure - pressing points of the meridian lines using the thumb or palm.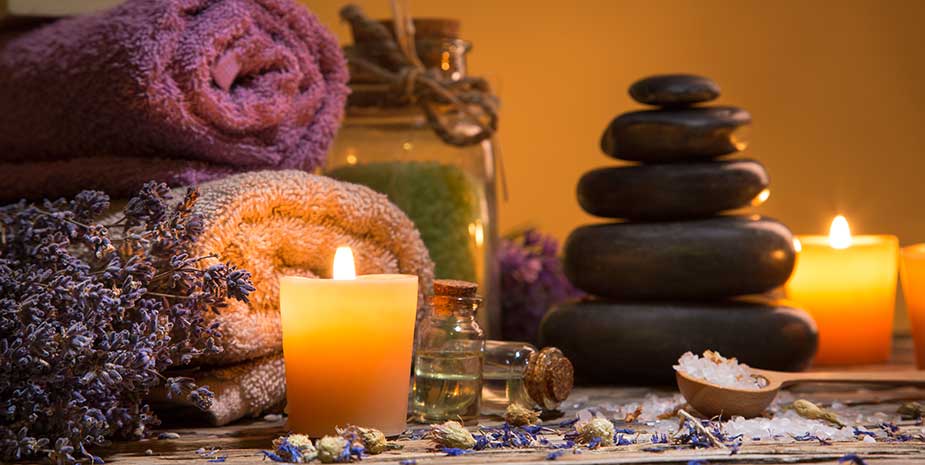 Massage Enhancements:


O Aromatherapy............................................$20
O Salt Foot Treatment.................................$20
O Hot Stone / Himalayan Salt Stone.......$20
O Coconut Oil Scalp Massage...................$15
O Cold Stone Face Massage......................$20
O Hand Treatment........................................$20
O Bio-Freeze / Sombra................................$10
O Thai Sa-Wan Thai Herbal Balls.............$30

Membership Rates
Save money using our membership rates, Our multi use memberships can be used for discounted prices on any of our Bliss Services. See our membership pages for details.
---
Your First Visit
YOUR FIRST VISIT
Welcome to Massage Bliss and Cryo! We're so glad that you have taken the time to find out more about us. You may have noticed that we offer a Healthy Life Style Program for those who take advantage of monthly massage therapy, but we welcome everyone to use our services, members or not.


HERE'S WHAT TO EXPECT AT YOUR FIRST VISIT...
CHECK IN
You will be greeted in the lobby and checked in by a Massage Bliss and Cryo friendly and professional team member. You will be offered a cup of coffee, water, or tea and escorted to the Blissful Room.
ENTERING THE BLISSFUL ROOM
A team member will offer you a warm neck wrap and escort you to the Blissful Room where you can relax for a moment before you will be greeted by your licensed massage therapist. Soft, tranquil music and the wonderful scents of essential oils will soothe your mind while your therapist shows you to your private treatment room.
CONSULTATION
Your therapist will take a moment to consult with you on specific areas you may want to focus on and any health problems that need attention. Because no two clients are alike, your session will be completely customized to target your needs.
GETTING READY FOR YOUR EXPERIENCE
After consultation, your therapist will exit the room and give you a few minutes to get changed and under the sheets. We respect your modesty, so we ask that you undress to your comfort level. You may remove all of your clothing or keep your undergarments on...whatever makes you most comfortable.
YOUR MASSAGE
Your massage therapist will begin your massage, checking in with you to ensure that the amount of pressure is just right and that you are comfortable. The best thing you can do is let your mind and body completely relax to get the full benefit of your massage. Many people fall asleep on the table. Whatever you do, soak it in and enjoy!
CHECK OUT
After your session is complete, you will get dressed in private. Once you are dressed your therapist will provide you a signature ginger tea or a hydrating glass of water, and make a home care recommendation! A team member will share with you the membership options and help you reserve your next appointment.

Reserve Your Appointment