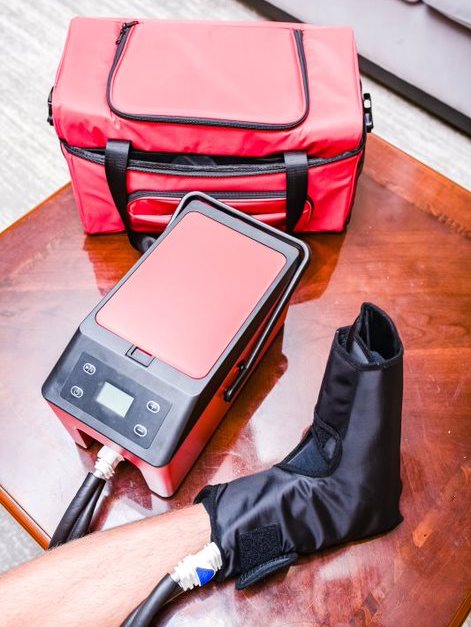 How it Works
The KinetiCold Ice Machine is an industrial-strength compressive cold therapy machine designed for the weekend warrior or the patient who is recovering from surgery. Designed by orthopedic surgeons with the recovering patient in mind, this portable machine circulates ice cold water over the injury while applying compression. With 3 cycle lengths and adjustable compression, the KinetiCold Ice Machine assists your body's recovery.
Rent the KinetiCold for $30/day
(3 day minimum)
Want to purchase your own KinetiCold?
Call us or stop by for pricing.