About Massage Bliss & Cryo
Massages have been used to help people enter a relaxed and overall blissful state for centuries. Our spa operates so that you can stay in that state, for as long as possible.
Massage Bliss & Cryo is where the service and style of Southeast Asia meet with the wellness techniques and treatments of the West. Specifically, we are committed to providing you with first-class spa experiences that make you feel more relaxed.
Everyone is different, which is why we make sure to go above and beyond to listen to you and purposefully craft each experience to your specific needs. From greeting you with a cup of ginger tea, coffee, or wine of your choice. To help you relax with a soothing neck warmer. We want you feeling blissfully comfortable and relaxed in our friendly spa environment.
We also focus on having the overall experience being affordable, while still maintaining those high-quality expectations. You should be completely free of worries during your stay, and that includes expenses. Massage Bliss & Cryo strives to be a state-of-the-art Therapy Center, while still keeping affordable and competitive prices.
Our staff is constantly expanding their knowledge base to stay on top of the latest concerning wellness. We focus on helping you get the results you are looking for. Also, the entire team can offer both classic and contemporary treatments for both men and women.
Meet Our Staff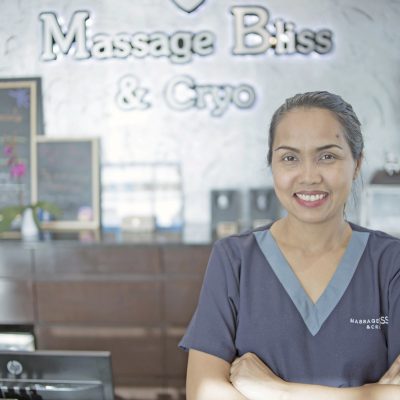 Sasa Fleitman, Head Esthetician & Massage Therapist
     Sasa has been working at Massage Bliss & Cryo since it opened two years ago. She has been practicing massage therapy and has a history of spa management for over 15 years. She is a licensed massage therapist and esthetician in both Thailand and the United States and has a special focus in both Thai massages and Swedish massages. The most meaningful part of Sa's career is that she can help the people she meets go from being stressed and tired when they walk in, feeling relaxed and rested by the time they walk out.
Piyarat Akers, Licensed Massage Therapist
     Piyarat has been working at Massage Bliss & Cryo since they opened and has worked at multiple different locations over her career. She specializes in a wide variety of massages including shiatsu, trigger-point, and lymphatic massages and she is currently studying medical massages. Piyarat loves how she can help others work through their stress and feel better during a massage and enjoys how relaxing massages are for both her and her clients.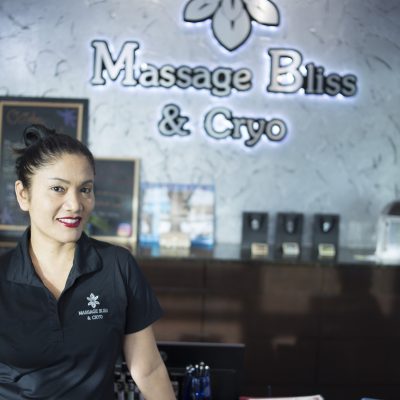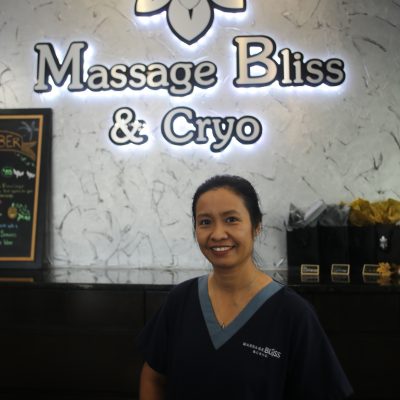 Laila Keelalak, Licensed Massage Therapist
     Laila studied at Ke Kino Massage Therapy and has experience working at other massage therapy practices. She has worked at Massage Bliss & Cryo for over a year and, like our other massage therapists, specializes in multiple types of massages including Prenatal and Thai massages. She is also currently studying medical massages. Laila enjoys how she can help others with managing their aches and pains.
Lucy Ortiz, Licensed Massage Therapist
     Lucy is an experienced, caring, and effective massage therapist. She has provided exceptional massage therapy for over 20 years. Lucy received her training at multiple different health training centers and schools. Lucy has applied her excellent skills not only at spas and salons but also 12 years in chiropractic medicine settings. Her areas of specialty include the following: myofascial manipulation, chair massage, deep massage, stone massage, sciatica manipulation, and prenatal massage.
Vanessa Mateer, Licensed Esthetician
     Vanessa has been working for over 30 years in the beauty industry. She has extensive post-graduate education and an esthetician license. She loves the continuous learning environment of the skincare industry that allows her to stay informed and up to date on all the current technology and ingredients in skincare that she can share with her clients.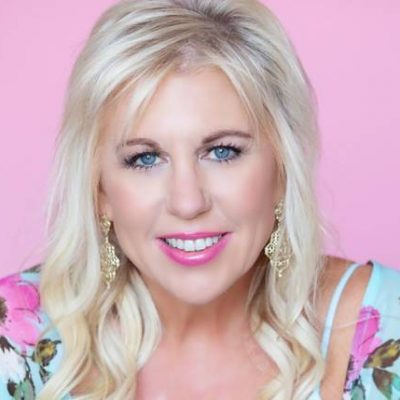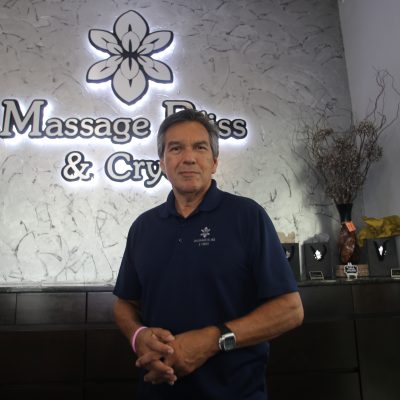 Dr. Len Lopez, Health & Fitness Coach
     Dr. Lopez has been working at Massage Bliss & Cryo for a year and has been working as a fitness coach for over 20 years. He received his doctorate at Parker University and is also a Chiropractor Sports Physician, entrepreneur, and an established author. Dr. Len can assist his patients with many things including, providing a second opinion on their health and fitness or addressing their aches and pains. Overall, he enjoys being able to help people get the results they are looking for.
Abby Salas, Spa Coordinator
     Abby has been working at Massage Bliss & Cryo since it opened two years ago. She also has a professional background as working as a Spa Coordinator of four years since she graduated locally from Collin College. During her day-to-day operations, she enjoys having the ability to help customers who are in pain and assisting them in the healing process. She also enjoys setting up visits and developing personal relationships with everyone who visits the spa.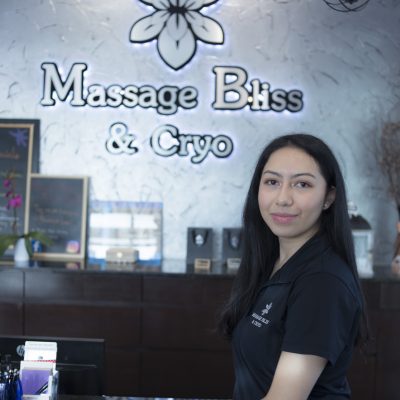 Jon Fleitman, Owner
     Jon Fleitman and his wife, Sasa Fleitman, opened Massage Bliss & Cryo two years ago. They had the idea to blend their cultures to be able to give their customers the five-star service and styles of Southeast Asia with small-town Texas hospitality. So that all of their guests can feel comfortable in style.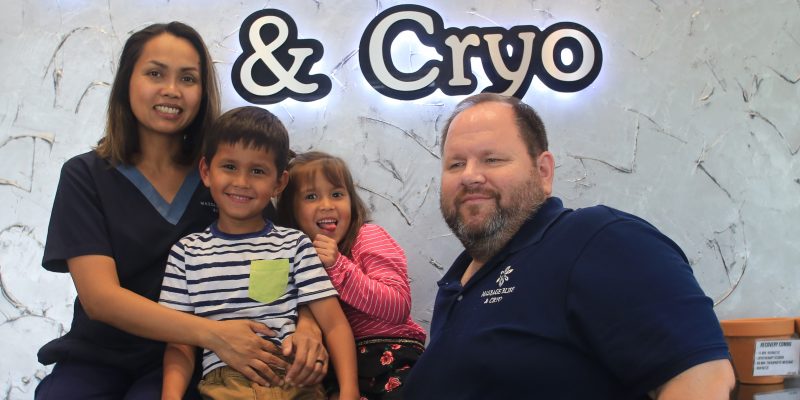 We hope you enjoy your visit,
The Massage Bliss & Cryo Family