Weight Loss vs Body Contouring
Cavitation and Cryolipolysis are both used for Body Sculpting, or Contouring. Body Contouring is different than weight loss because it treats an area of the body while weight loss is effective throughout the body. The combination of services is the most effective method of non-surgical body contouring at an affordable price. At Massage Bliss & Cryo, we also offer Radiofrequency or RF therapy, which is a non-surgical method of skin tightening for face and body.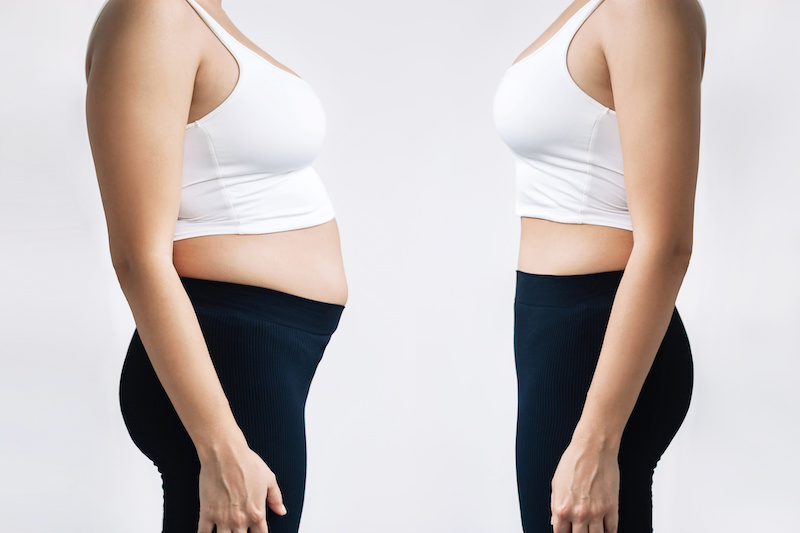 What is Cryolipolysis (CryoToning) or Fat Freezing?
Cryolipolysis is a method of body sculpting that uses cooling processes to provide non-invasive localised fat reduction in problematic areas of the body. Cryolipolysis is suitable for contouring areas such as the abdomen, love handles, arms, back, knees and inner thighs. The cooling technique will penetrate to around 2 cm below the skin's surface and is a highly effective way to treat and reduce fat.
What is Cavitation?
Ultrasonic Cavitation is a weight-loss treatment for reducing areas of fat deposits. Achieved by low-frequency sound waves it is a simple way of flushing fat from the body instead of surgery.
By targeting specific areas of the body with these low-frequency sound waves pressure is built up inside the fat cells which then causes them to break apart, releasing the contents into the body to disperse naturally. Through gentle heat and vibration, the fat cells liquify and release their contents.
Because our fat cells do not multiply and our fat cell count remains relatively stable, the treatment is permanent and will not need to be repeated once the desired shape has been achieved.
The treatment involves no surgery and no anesthesia; there is no hospital stay, no time off from work and no recovery time. Clients see immediate results and will continue to see results in the reduction of fat for up to 72 hours following the treatment.
The most common areas to treat are the buttocks, abdomen, love handles, male chest, upper arms, inner thighs and the chin area. It is especially effective in the removal of cellulite. Results do vary as each patient is different and some clients will slim down more dramatically than others.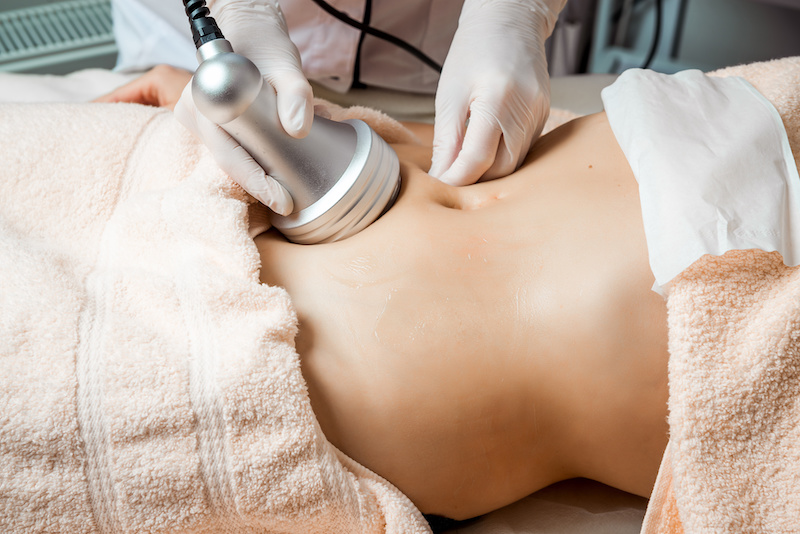 How are Cavitation and Fat Freezing Different?
Both of these treatments are non-invasive, have no side effects and are effective in the disruption of cells to remove fat deposits in targeted areas.
The main differences are in the methods used. Cavitation uses ultrasound while Cryolipolysis operates using controlled low temperatures focused on the problematic area.
It is thought that Cavitation results are seen faster whereas with fat freezing results may take longer to be achieved and generally are only noticeable about a month after the start of the treatment with final results after 6 months.
To achieve similar effects in the same area, Cavitation requires a greater number of sessions compared to Cryolipolysis.
With Cavitation, the Lymphatic system can remove the destroyed fat cells and associated toxins within 5-7 days. With Cryoskin it can take 2 weeks to remove the destroyed fat cells. Alternating treatments is the most effective.
Lymphatic Massages are recommended with either treatment to help the body remove toxins after treatment.
Radiofrequency Skin Tightening: Everything You Need to Know
Radiofrequency (RF) therapy, also called radio frequency skin tightening, is a nonsurgical method of tightening skin which can be used to treat facial and body skin. This procedure involves using energy waves to heat the deep layer of your skin (dermis). This heat stimulates the production of collagen, elastin, and hyaluronic acid to reduce the appearance of fine lines and loose skin.
As people age, their cells produce less collagen, which leads to sagging skin and wrinkles. Around age 35 to 40, the quantity and quality of your collagen begins to decline. Radio frequency skin tightening is a perfect solution to this, helping skin cells continue to produce collagen and make skin appear tightened and youthful.
At Massage Bliss & Cryo, we've been practicing this innovative technique for some time. In fact, it's one of our favorite skin tightening treatments for the face and body.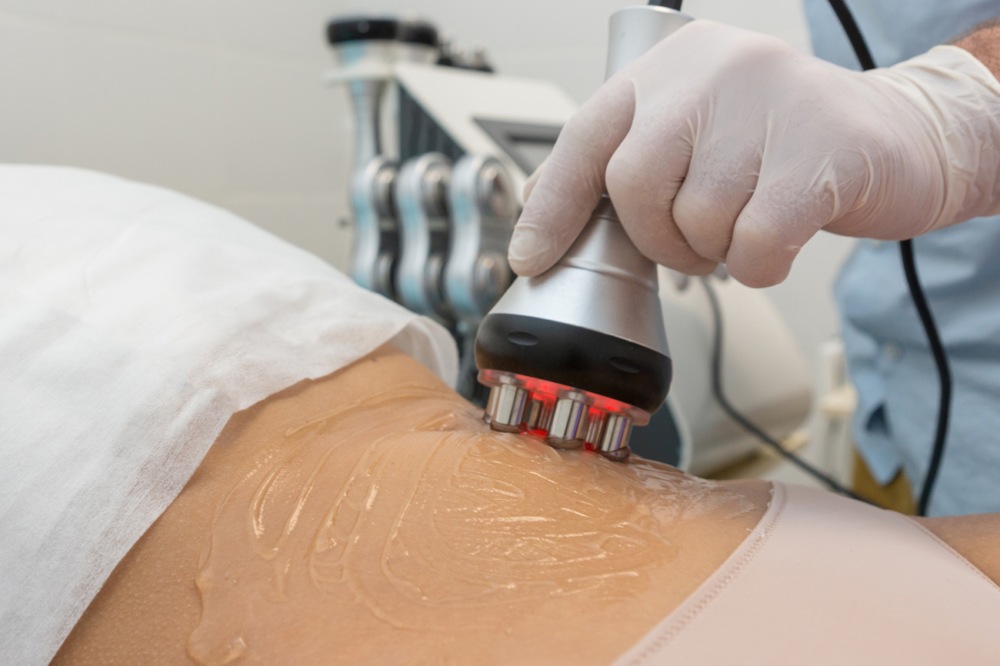 Benefits of Radiofrequency Therapy:
Radiofrequency targets wrinkles and skin sagging. Studies have shown that after 6 weeks of RF therapy, skin gradually improves, showing fewer signs of aging. In addition to reducing fine lines and wrinkles, RF treatment has many other benefits:
No healing time is required, meaning daily life can continue as normal after the treatment – However it is important to follow aftercare advise to get the best results.
This process helps tackle sun damage that causes the collagen in skin to break down by re-introducing the production of collagen.
An 8-week treatment will show significant improvements in skin elasticity.
RF therapy increases hyaluronic acid in the skin, which is a natural moisturising skin barrier. This will keep skin looking and feeling fresh and will reduce the appearance of wrinkles.
This treatment can also help with facial acne.
RF therapy does not only target facial skin, but it can also be used to target areas of the body that have stretch marks, cellulite, and scars.
Schedule Your Body Sculpting Treatment
Look better, feel better, and reduce the signs of aging with body contouring at Massage Bliss & Cryo.