Facials
     Not all skin can be treated the same due to each skin type having different needs. Because of this, we style each facial to your specific needs. Each facial includes cleansing, exfoliation, and moisturizer.
     Along with home care products, follow-up treatments are available. Ask your esthetician what products are best for you.
Facial Packages

10% OFF THE ORIGINAL VALUE
Fountain of Youth | 1 hr 30 minute treatment

+ Custom Facial w/ Microdermabrasion
+ Neck & Decollete Exfoliation and Toning
+ Coconut Scalp Massage
+ Light Snack
$171 | Loyalty Program Price $153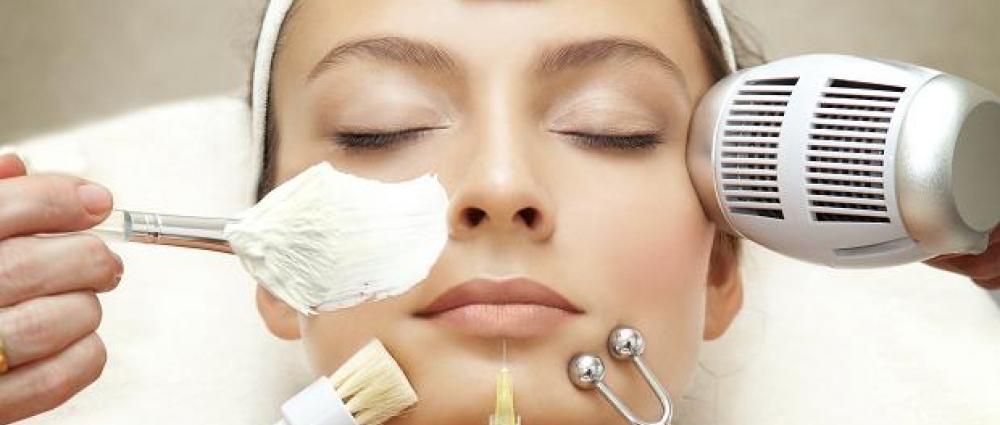 Mini Facial | Great If You're On The Go
$60 | Loyalty Program Price $45
Upgrade your treatment with our enhancements
Signature Classic Facial | Great for All Skin Types
$85 | Loyalty Program Price $65
Upgrade your treatment with our enhancements
Custom Facial | Address Skin Care Concerns
$125 | Loyalty Program Price $105
Upgrade your treatment with our enhancements
Deluxe Facial | Ultimate in Anti-Aging
$175 | Loyalty Program Price $150
Upgrade your treatment with our enhancements
Enhancements involve you having an added experience to your facial and may include some extra products. Notably, they do not add to the length of the massage.
Microdermabrasion / Peels  | $25
LED Therapy | $15
Cold Stone Face Massage | $20
Ampule | $20
Coconut Scalp Massage | $15
Ear Candling (+30 min.)  | $25
Eye or Lip Repair Treatment | $25 each.
Eyelash or Eyebrow Tinting | $25 each.
Exfoliation and Toning Treatment: Neck & Decollete or Arms | $25 each.
During this facial, our skincare therapists work carefully to make sure that this treatment is as gentle as possible. Additionally, they use only the safest and purest products.
"Ecutox" is a treatment that focuses on the nerve areas in cosmetic areas on the skin. Additionally, it helps hide signs of aging by increasing hydration. The treatment works to make your skin look more radiant, smooth, and supple.
Active stem cells work like a repair system for many tissues by dividing to replenish other cells. Pevonia Phyto-Elite™ works deep within the skin to reduce lines and wrinkles. At the same time, firming and hydrating the skin. Perfect for environmentally damaged or mature skin.
This treatment is used on skin that is prematurely aged or damaged. Featuring one of the best available formulas. This high-performance treatment combines deep cleansing with a sturdy, yet gentle, peel.
This balanced treatment uses vitamins C and E. Once soaked in, the vitamins bring our smoother, denser, and younger-looking skin.
Other Skin Care Treatments
Mini-facials are a simple and relaxing way to improve and maintain the skin's overall appearance. It is great for all skin types and can be customized to an individual's needs.
Effective and comfortable, Cryo Facials are a great way to tone your skin. Additionally, Microderm is a highly recommended enhancement. Specifically, it causes toning and lifting to look more visible. For more about our Cryo Facials, follow this link.
Lash Lifts
     Lash lifts make your eyes appear more open by curling back your lashes. Additionally, lash tinting is a very popular and highly recommended enhancement to add to this treatment. This treatment usually last about six weeks.