Why are Facials Important?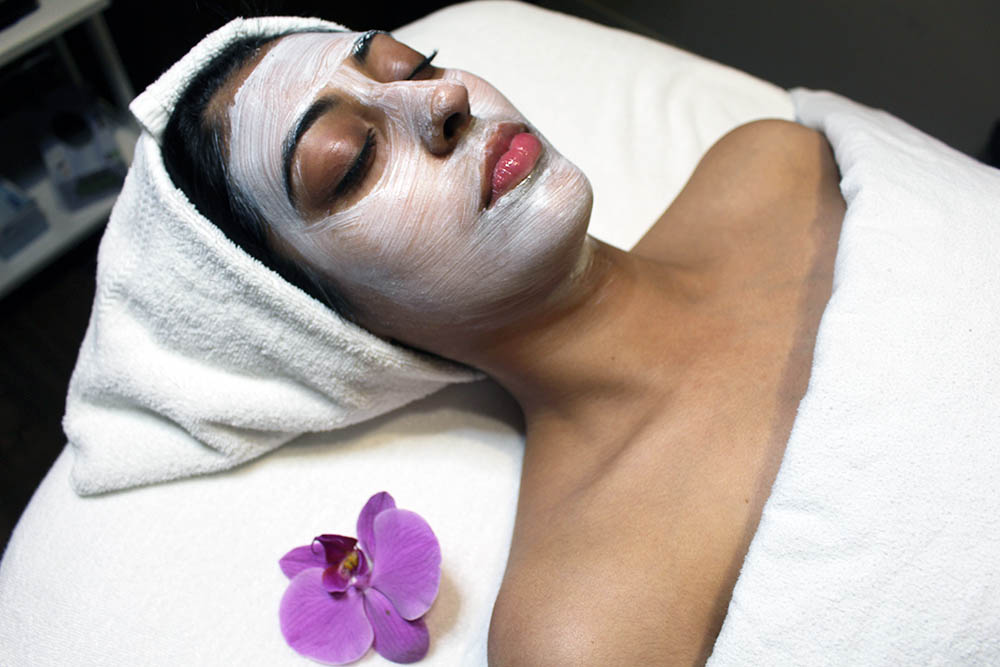 Your skin is the first line of defense; taking care of it is just as important as eating a well-balanced diet, exercising regularly, and getting enough sleep.
Treating yourself to a facial once every 4 to 6 weeks can benefit your skin in many ways. Besides promoting relaxation, regular facials provide many benefits, including noticeable improvements to your skin tone, texture and appearance.
Facials performed by an experienced, well trained esthetician can delay signs of aging, eliminate black heads, increase collagen production, improve skin elasticity and leave your skin with a healthy glow.
Facial Packages
10% OFF THE ORIGINAL VALUE!
Fountain Of Youth | 1.5 hrs.
+ Specialized Facial w/ Microdermabrasion
+ Neck & Decollete Exfoliation and Toning
+ Coconut Scalp Massage
$200 | Wellness Program $160
Buy More & Save
Buy any 5 Services or More, and get them them at Wellness Program pricing.
CALL OR VISIT TO PURCHASE
Facial Types
Classic Facials
Great for most skin types. A Classic Facial usually involves cleansing, exfoliating, extractions, a mask, a moisturizer, and your facial will end with a refreshing Oxygenated Mist using an ionized oxygen infuser. The infuser will instantly hydrate and create a dewy Glow and Rejuvenate the face. Given its calming nature, this facial can be a great choice for anyone with normal to dry skin.
$115 | Wellness Program $75
Specialized Facials
Specialized Facials can address a variety of needs ranging from premature aging and environmental damage to acne flare-ups to a dull and patchy complexion. Specialized Facials use products and techniques precisely fit your skincare concerns.
$160 | Wellness Program $110
Deluxe Facials
Our Deluxe Facials address specific needs with a more advanced skin treatment. Helps with firming, lifting, and gives the Ultimate Glow.
$200 | Wellness Program $150
Facials on the Go
Express Facial
Your on the go Facial for an instant Glow.
Steps include: Cleanse, Mask, Steam, finish with a refreshing Oxygenated Mist.
$85 | Wellness Program $55
Express Peel/Microderm
Renew skin tone and texture.
$110 | Wellness Program $75
Skin Care Enhancements
Microdermabrasion – Deep exfoliation for a smoother complexion | $25
Ionized Oxygen Upgrade | $25
LED Therapy – Great for acne and anti-aging treatments | $20
Cold Stone Face Massage – Relaxes and calms inflammation | $20
Coconut Scalp Massage – great for hair, headaches, and relaxation | $15
Dermaplaning | $50
Eye and Lip Perks – Smooths and hydrates | Free treatment w/ product purchase
Eyebrow Tint | $30 each
Eyelash Tint | $45 each
Lash Lift w/ Lash Tinting:
$135 | Wellness Program $95
Enhancements are experiences that you can add to your facial and may include some extra products. Enhancements are incorporated into your service time.