6 Ways Body Wraps Benefit Your Body and Overall Health
Treating yourself to a pampered session helps you look and feel your best. Body treatments boost your self-esteem and help reduce the signs of aging, including wrinkles, fine lines, and cellulite. Here's what you need to know about the different types of body wraps and their benefits.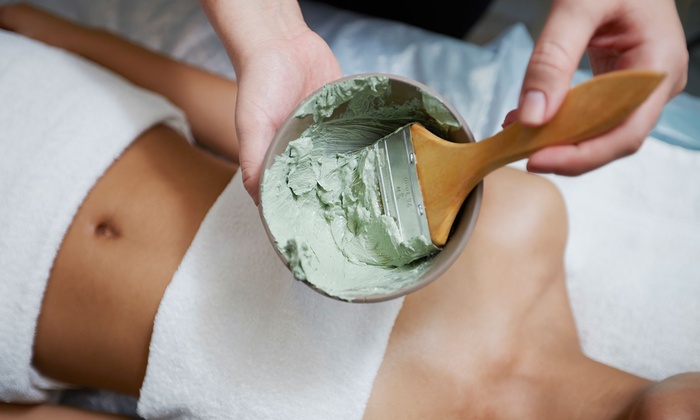 What Are Body Wraps?
Body wraps are a type of beauty treatment that uses skin-cleansing ingredients, such as salt, charcoal, seaweed, and mud, to detoxify your body. There is more than one type of body wrap, including:
Detox draining
Hydrating seaweed
Slimming Cellulite
What Are the Benefits of Body Wraps?
1. Quick-Fix for Cellulite
If your goal is to improve your overall appearance, body wraps are the solution, especially for special occasions. Many people use body wraps for weight loss as a temporary solution to obtain their ideal image to look amazing for weddings and other special events.
2. Exfoliation
Exfoliating your skin is a great way to remove dead skin cells. The accumulation of dirt on the skin can make your skin appear dull and worn out. Skin exfoliation also helps with maintaining healthy skin. Skin imperfections, such as:
Blackheads
Acne
Whiteheads
Other skin perfections are less apparent or reduced when you exfoliate your skin. Exfoliating your skin helps you maintain a healthy, glowing appearance.
3. Improves Blood Flow
In addition to improving your skin's health, exfoliation improves your blood flow, which helps you obtain a vibrant appearance. Improving your blood flow nourishes your skin cells and helps remove free radicals.
4. Moisturization
Hydrated skin is healthy skin. Regardless of the type of body wrap you choose, your skin will be thoroughly moisturized and hydrated. All body wrap solutions contain ingredients that are healthy, moisturizing, and cleansing. Once your body wrap treatment is complete, your skin will be as soft as a baby's bottom.
5. Skin Detoxification
Skin detoxification takes body cleansing to a new level. Many body wrap materials, including:
These wrap materials are said to have detoxifying properties. With skin detoxification, toxins are removed from your body to promote healthy, glowing skin.
6. Relaxation
Being able to relax is one of the most enjoyed benefits of body wrap treatments. Aromatherapy, combined with calming music, creates the perfect atmosphere for relaxing. When you need to take some personal time to unwind, a body wrap treatment is an ideal solution.
Here at Massage Bliss & Cryo, we specialize in various spa services, including massage therapy, facials, waxing, cryoskin, body treatments, and other spa services. We combine Southeast Asian techniques with Western wellness techniques to provide our clients with a first-class spa experience. We proudly offer our services to Sachse, Texas, and the surrounding areas. Contact us today to learn more about our spa packages or book your appointment. We look forward to speaking with you!