Get The Ultimate Massage Therapy Experience
Massage therapy is the practice of manipulating the soft body tissues by rubbing and kneading to relax and relieve tension. It consists of manual techniques that include holding, moving, and applying pressure to the muscles, tendons, ligaments, skin, joints, or other connective tissue. Massage therapy aims to help you relax and improve your range of motion and blood circulation. Analysis has also shown that it helps relieve headaches, neck pain, carpal tunnel, back pain, and TMJ.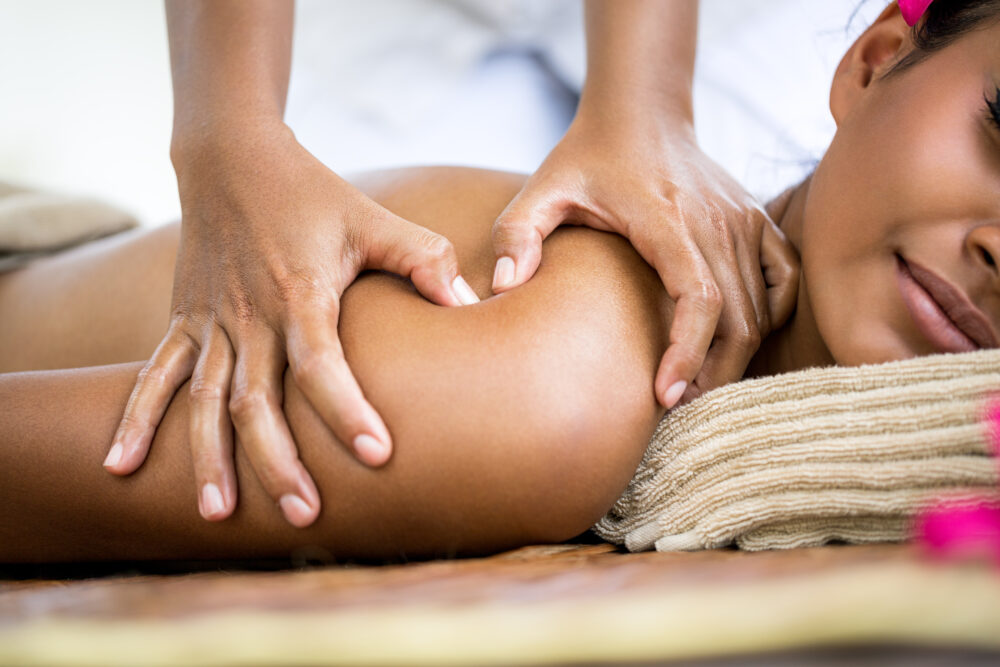 Types Of Massage Therapy
There are many different types of massage therapy, each with unique functions and benefits. Examples include;
Swedish Massage. It is the most common type of massage and uses long, smooth strokes to relax the muscles and promote circulation.
Deep Tissue Massage. This type targets the deeper layers of muscle and connective tissue to release chronic muscle tension and relieve pain.
Sports Massage. This type helps athletes recover from injuries and improve performance.
Reflexology. It is a form of massage that focuses on specific pressure points in the hands, feet, and ears. It helps relieve stress and tension.
There are many other types of massage therapy, each offering different benefits. Talk to a massage therapist to find out which type is right for you.
Benefits Of Massage Therapy
Massage therapy has many potential benefits. Some of the most common include:-
Reducing stress and anxiety
Promoting relaxation
Improving circulation-
Reducing pain
Improving flexibility and range of motion
Increasing energy levels
Talk to a massage therapist to find out how massage therapy can help you.
At Massage Bliss & Cryo, we offer various massage therapy services to help you relax, recover, and feel your best. We combine the style and service of Southeast Asia with the treatments and wellness techniques of the West. Our highly trained team of licensed massage therapists remains ready and committed to giving you a first-class spa experience that will leave you feeling more relaxed. Contact us today to book an appointment.