Do you suffer from chiropractic discomfort? If so, consider the benefits of chiropractic treatments. This type of therapy focuses on body structure, and especially the spine. By manipulating your body's alignment for relieving pain and improving body function, your body is able to heal itself. Here are eleven chiropractor benefits,  along with what we have to offer.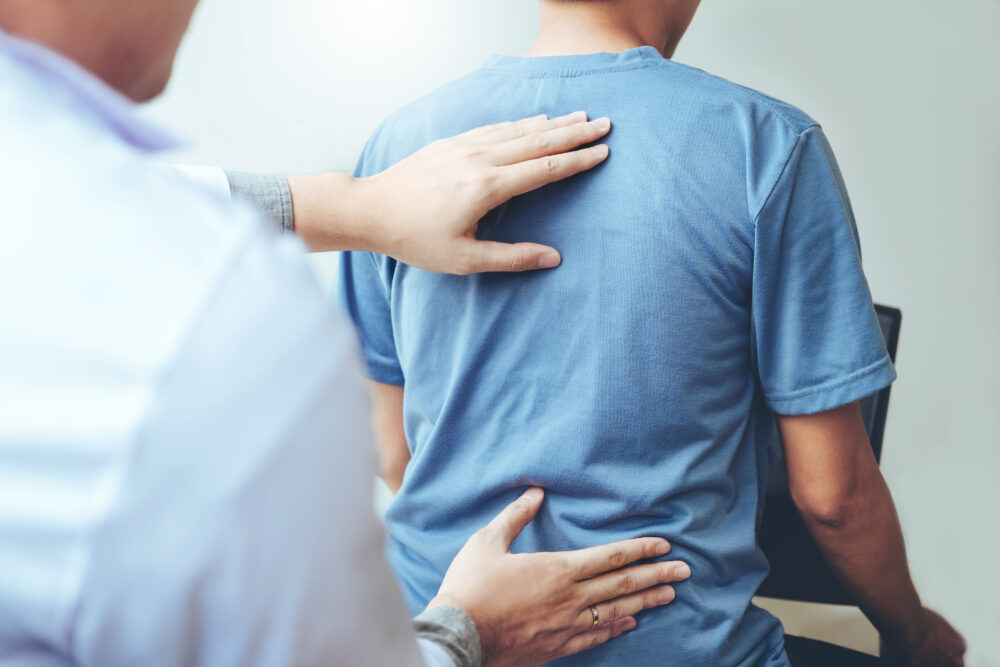 1. REDUCES INFLAMMATION
One of the main advantages of chiropractic treatments is that they can reduce inflammation, which is one of the main reasons for joint problems, pain and tension. What's more, consider how chronic inflammation is linked with chronic pain and several diseases, such as heart disease and cancer. Getting chiropractic adjustments can reduce inflammation, resulting in improving lower back pain, muscle tension and joint pain.
2. ENCOURAGES TISSUE REGENERATION
Chiropractic massage therapy uses soft tissue manipulation for encouraging weak, stiff tissues to become flexible and mobile again. A chiropractor utilizes this type of therapy so that soft tissue can be able to withstand tension that's needed for connective tissue.
3. IMPROVES DIGESTION
If you suffer from gas and acid reflux, chiropractic adjustments can help. These digestive problems occur because of the vertebrae becoming misaligned, resulting in nerves needing acid production, which leads to digestive distress.  However, chiropractic treatment can realign the vertebrae, relieving the discomfort.
4. BOOSTS THE IMMUNE SYSTEM
When your immune system fails to function properly, you can easily become ill since it's too weak for fighting off viruses. Thus, it's easier for bacteria to infiltrate your body. But by getting chiropractic adjustments designed to manipulate and realign the spine, your immune system is improved so that you can be better protected.
5. REDUCES MUSCLE SPASMS
By getting regular chiropractic adjustments, you can prevent muscle tightness, which leads to muscle spasms. Chiropractors use several hands-on treatments that help in aligning the body so that pressure is removed from  your soft tissues and nerves. This reduces the nerve signals your brain receives that cause involuntary muscle contraction.
6. ENCOURAGES NUTRIENT FLOW
By improving blood flow throughout your body, chiropractic adjustments can result in more nutrients and oxygen being delivered to your brain. This leads to increased energy and improved mood.
7. IMPROVES OXYGENATION
When oxygen molecules enter your tissues, oxygenation occurs, such as oxygen molecules traveling from the air entering into the blood. Chiropractic treatments can adjust the spine for releasing tension. Once the adjustment is complete, the spine sends out blood to your tense areas so that they're able to receive oxygen, which relieves muscle tightness.
8. PROMOTES RELAXATION
When you're anxious and stressed, it can be hard to relax. However, getting chiropractic treatments can be extremely helpful so that you're able to relax. This is because these adjustments reduce muscle activity, which promotes relaxation and reduces anxiety and stress.
9. IMPROVES SLEEP
Chiropractic adjustments can also help you sleep better as they improve the blood flow of your nervous system. These treatments can correct spine misalignment, resulting in a better quality of sleep.
10. IMPROVES ATHLETIC PERFORMANCE
Do you want to improve your athletic abilities? Then, consider spinal adjustments as they can be helpful This is probably because these treatments can increase joint mobility, along with having less pain and less tissue restriction.
11. REDUCES RECOVERY TIME
Chiropractic treatments can also reduce recovery time for back surgery. Otherwise, you can suffer from stiffness, besides other discomforts for days or even weeks following even minor surgeries and injuries. But with chiropractic care you'll have a much shorter recovery time so that you can resume your normal activities.
Don't continue to suffer from chiropractic discomfort. Contact us to set up an appointment and learn more about our wide range of chiropractic services.