Massage Bliss & Cryo Voted "Best Of 2021" in Living Magazine's Readers' Choice Awards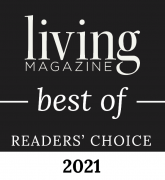 Each year, the readers in Living Magazine's communities vote on which businesses they think are the very best in the categories of Beauty & Wellness, Dining, Entertainment, Healthcare, Home & Garden, Professional Services, and Retail. This year, Massage Bliss & Cryo has been voted The Best Place for a Massage in Richardson and Murphy! 2021 is the ninth year that Living Magazine has conducted the "Best Of" polling, and Massage Bliss & Cryo is thrilled to be among the winners. We pride ourselves on our professionalism and range of services, and we're honored that you've taken notice.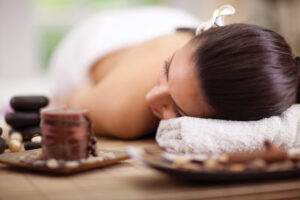 Massage Bliss & Cryo, located in Sachse, is a modern, state-of-the-art therapeutic center. We offer an array of beauty and wellness services for your therapeutic needs, from massage (of course!) to facials and waxing, to cryotherapy and our newest offering – chiropractic. At Massage Bliss & Cryo, we understand that each client is different and we work to customize our treatments to fit your needs. We also understand that wellness is about the whole body, so we offer a variety of spa packages and wellness programs to provide you with a complete relaxation and well-being experience.
We guarantee exemplary customer service, dependable advice and real results. Our staff is constantly expanding their knowledge base to stay on top of the latest wellness techniques and products. We focus on helping you get the results you are looking for because we understand that looking, feeling and functioning at your best is you at your best.  We are here to support you in being your best. Contact us to discuss your goals or reserve your appointment today.
Thanks so much to all of our clients and friends who voted in this year's contest and made us the "Best of 2021!" Make it your best year, too.